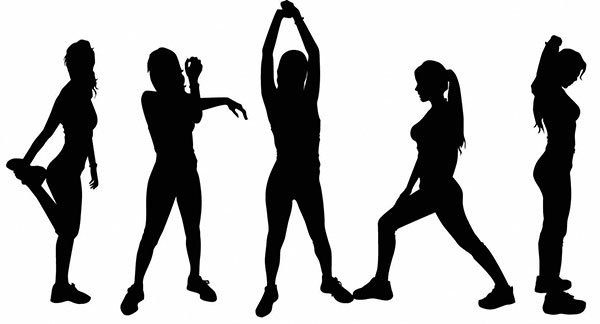 Warmer Activities for Adults
Are you looking to get your ESL classes with teenagers or adults started off on the right foot? Well, you've come to just the right place as I have my top 10 ESL warm-up games and activities for you. You want to make your classes even more awesome, right? I hope so. Use some of these ESL warm-ups!
Top 10 ESL Warm-Up Games
Check out these fun warm up activities for adults to make your English classroom as engaging and interesting as possible.
An Idiom a Day
If you teach something like American culture, or "speaking," try out this idiom activity that involves drawing it. It's something that you can do throughout the course of a semester and most students really enjoy it.
Conversation Starters for Adults
At times, I've used an interesting question of the day to get my classes started and the students have to discuss it in pairs or in a small group. Here are 10 of them to get you going. I don't do it anymore because I'm perhaps too lazy to think of questions. Or, you can get students to give you some ideas as well!
Mixed-Up Sentences
Teaching and learning grammar doesn't have to be the most tedious thing ever. Use something like this mixed-up sentence activity and make it slightly better than the mind-numbing stuff from your textbook.
It works well as a review for a previous class, or to sum things up at the end of a session. It works best for beginner to low-intermediate because it's too simple for advanced students.
Proof-Reading
Similar to mixed-up sentences, this gets students focusing on something that is really boring and tedious, in a less tedious way. See: Proof-reading and editing activity for more details.
It's a great way for students to work on language (grammar and vocabulary) from previous classes.
Just a Minute ESL Speaking Activity
Here's another quick warm-up that you can use with your more advanced students. You can use less time (1 minute) for lower-level students, and 2-3 minutes for higher-level ones.
SOS Review Game
Remember the SOS game from when you were a kid? I've turned it into a fun review game for ESL students. It works with just about any topic that you can think of. This is definitely one of my favourite ESL warm-up games and works well with the whole class, or you can have students play in groups.
Play it with your students today and leave a comment to let us know how it went!
Would You Rather
Some of my favourite ESL games are adapted from drinking games into something slightly tamer. Would you rather is a good one, especially for a warmer activity for adults.
This is one of these no prep activities that doesn't require any materials, including paper. It's useful to have a few of these in your back pocket for those last minute classes that might come your way.
It's also perfect for any level if you adjust the words that you use.
Famous People to Invite to a Party
This ESL speaking activity makes an excellent warm-up for the "famous people" unit that inevitably appears in every single ESL textbook ever published.
ESL Warm-Up Questions
They're even better because they're student centered and you won't have to use too much of your creative power. More details about student-generated awesome here.
Teach Students How to Ask Questions
For any conversation activity that you do, don't forget follow-up questions!
The Monster Pack-Trivia for ESL Students
These days, I'm all about using trivia as a fun, quick warm-up in my classes. Maybe I'm just lazy and apathetic, but it's like so, so, so easy just to take some stuff from here and put it into my PPTs. The students actually seem to like it so it's a win for everyone.
It's not mine, but it's ESL awesome and gets 2 thumbs up from Jackie. Buy the Monster pack here. Seriously, it's the best thing you're going to do all week and one of the best ESL resources I've run across. Trust me. I have no lesson planning power left and this for sure makes my life a lot easier.
The Cocktail Party
This small talk ESL activity is perfect to get your student practicing an important, but often overlooked skill. What's that skill you might ask yourself? Small-talk of course! If you're looking for warmer activities for adults, look no further than the Cocktail Party.
The best part? Students have to stand up and mingle, so it's a great way to get some energy back for a tired class.
Describe the Picture
This is a classic ESL warmup activity. Put up a picture on the screen at the front of the classroom, and elicit some information. For beginners, it may be a word of something that they see. For higher-level students, it could be a story about what's happening, or what may happen next.
If it's a writing class, it could serve as a prompt for free-writing or something like that. It's simple, and something that most teachers and students like.
Like these Top 10 ESL Warm-Up Games and Activities for Adults?
Then you're going to love this book: 39 ESL Warm-Ups for Teenagers and Adults. It's filled with lots of warmer activities for adults and it's going to make your lesson planning easier, guaranteed. Start your classes off on the right foot!
The good news is that the book is available in both digital and print formats. Keep a copy on your bookshelf for easy lesson planning.
Or, you can download a copy on your phone or tablet for lesson planning on the go. You just have to get the free Kindle reading app. It's an easy way to get some more ESL awesome in your life.
Sounds like exactly what you need? It probably is:
Check out 39 ESL Warm-Ups on Amazon today.
Have your Say about these Fun Warm Up Games for Adults
What's your go-to ESL warmer? Leave a comment below and let us know what you think. Also be sure to contact us if you have any questions about teaching English.
Finally. don't forget to share this on Facebook, Twitter, or Pinterest.