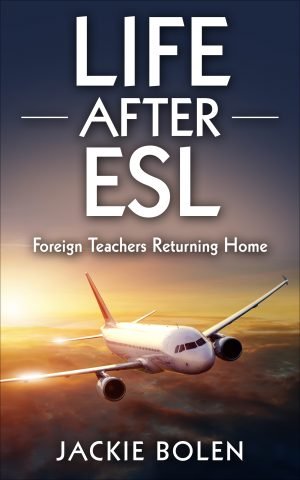 Weary of the Expat Living?
Maybe you're teaching abroad in a place like Korea or China but you're weary of the expat life. You want to go home and maybe you're considering teaching English a second language in your home country. If this is you, then keep reading for some advice on how to make this transition and the things you need to know.
The information is based on interviews I did with old friends of mine who had been teaching in Korea but went back to North America and are now teaching in various ESL positions ranging from a program administrator, to a classroom teacher, to an exam grader.
You Will Earn Less Money
The days of earning something crazy like $50 USD per hour doing private teaching or overtime work in universities like you do in a place like Korea are over and will likely never be found again. When you first move back to your home country, you'll likely need to take some extremely low-paying jobs in order to make connections and get your foot in the door for the better ones.
Almost none of these positions are full-time and a more likely scenario is that you'll have to piece together part-time gigs in order to make a living off of it. Things like benefits and paid vacations will only come after a few years working your way up to better jobs.
ESL Back Home: Work is Temporary in Nature
Most English as a second language jobs back home are very temporary in nature because they're most often government funded. Classes can be cancelled at the last minute depending on funding or student enrolment so it can be quite difficult if you're depending on this kind of work to feed your family.
Hopefully you'll have a pool of money from your time teaching abroad to see you through the rough times when you're perhaps not getting the amount of work that you need.
Check out this book for some solid personal finance advice for English teachers abroad: The Wealthy English Teacher. It's the book you can't afford not to read if you want some financial awesome in your future.
Paper Qualifications are Important
The days of getting a teaching English as a second language job with a BA in Forestry and very little in the way of experience are over. Although this did qualify you to work abroad in many countries, the reality is that many people in your home country will have something like an MA TESOL as well as CELTA/DELTA certificates (or equivalent). If you plan to return home and teach, hopefully you can bone up on those all important pieces of paper before you begin your job search.
Expectations are High
Expectations for foreign teachers in a place like Korea are staggeringly low-basically just show up for class on time each day and do something (by something I mean anything). This can often involve just "free-talking" with the students. In a place like Canada though, you'll often end up teaching some serious stuff to immigrants who are trying to meet certain language benchmarks as well as English for Specific Purposes.
For example, nursing English or academic English for those trying to get into a Canadian university. Certainly the students, as well as program administrators will have extremely high standards for your teaching performance so doing something like the CELTA would go a long way towards making you a much better teacher.
Consider Location Carefully
Want more Details about Teaching English as a Second Language in North America?
You'll need to check out Life After ESL: Foreign Teachers Returning Home. It has the results of a survey I did with 55 people who'd been teaching abroad but then returned to their home countries with the aim to find out the advice they could offer to those considering the same thing and also what they are doing now for work.
You can also see the full details of the in-depth interviews I did with 2 ESL teachers-one in Hawaii and one in Canada with even more recommendations for how to get an English as a Second Language job in North America.
What Do You Think?
Are you currently teaching ESL in your home country? Or, are you considering it? Leave a comment below and let us know your thoughts.