10 Years Ago: Do you Have a Pulse? You're In!
I've been saying for a while now that the Korean ESL industry has matured and is now sliding into less than awesome status. Ten years ago, anyone with a BA and a pulse could get a public school job. Anyone with a BA and possibly not even a pulse could get a hagwon job. A ton of people without an MA were getting a Korean university job, no problem.
Today: Good Luck!
Now, competition is tight for even hagwon jobs, public schools are cutting positions left and right and to get a university job? Well, times are tougher than they've ever been with a ton of qualified people willing to put up with this grueling process to even get their foot in the door.
Here's what a friend of mine recently wrote as his Facebook status update:
Documents needed for $25,000 a year position teaching English at a university in Korea: resume with updated picture, cover letter, 2 reference letters (signed and on official letterhead), copies of transcripts, copies of degrees, copy of TESOL certificate, copy of passport, certificate of employment, and a copy of alien registration card. Not to mention a health check and possible criminal background check later on.
Documents needed for a $100,000+ a year position as a director of a collegiate program back home: resume and cover letter.
Frustrating? Most Certainly
As I was reading that, I could feel his frustration. You go through all that work just to meet the very minimum of requirements for a Korean university job. All that work to get a job with mediocre pay and teaching the most demoralizing of classes: freshman English.
If you don't have all that stuff, your application will just get tossed in the trash. It can take you 10, 20, 30 hours to put all this crap together.
And let me just say, this job actually doesn't seem that bad. Some require a teaching philosophy, demo lesson, sample syllabus for a 15-week class, actual sealed transcripts (which cost money!), etc.
Would Anyone Actually Do This? Yes!
You maybe think to yourself, how many other people would possibly be wiling to do this? Surely if I just do it, very few other people will.
But, let me tell you: Hundreds of people jump through the hoops. So, all this work and there certainly is no guarantee of an interview, particularly if you don't have any university experience and particularly if you're not a North-American young-ish, good-looking female.
It's not Time for Doubling-Down
Maybe you get the job and you're happy for a few years. But then you realize that it's a dead-end and there's absolutely no room for advancement. There are no pay raises based on merit and you'll be lucky if you get a cost of living increase. If you're banking on Korea for the long-term, perhaps reconsider. It's time to be getting out of here and not be doubling-down on the Korean university job gig.
I talk every so often with a friend of mine who owns a recruiting agency and even he is recommending that people get a teaching certificate and consider international schools instead of the Korean ESL route.
Life After ESL: What's your Plan?
Totally clueless about what life is going to look like for you post-Korea? Don't worry. I was clueless too and I still kind of am. But, at least I have a pool of money to sustain myself for years in Canada should it come to that.
Want some advice on getting yourself a sweet pool of money so you're not trapped in a country without a bright future for English teachers? The book you need is the Wealthy English Teacher. It gives you just the goods and none of the fluff. Living frugally, paying off debt, investing in the stock market as an expat, taxes back home, planning for your future career, bank accounts and inflation, etc.
It's the book that you can't afford not to read. Click the link below to buy it now on Amazon:
The Wealthy English Teacher: Teach, Travel, and Secure your Financial Future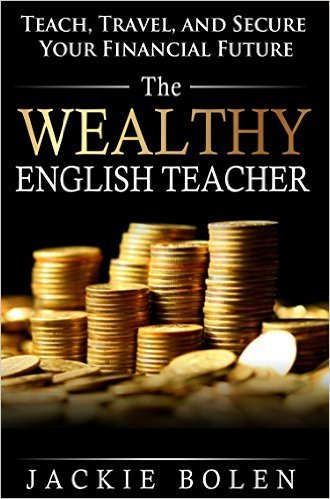 What Do You Think Getting a Korean University Job?
Is it worth the hassle to get a university job in South Korea? Leave a comment and let me know.