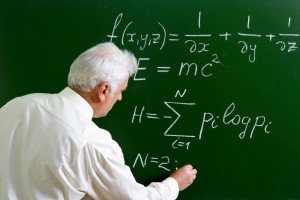 Well, that's kind of Embarrassing
Whenever I hear foreign teachers in Korean universities telling someone that they're a "professor," I cringe. Then I think, "Well, that's a bit embarrassing, isn't it?"
There are Clearly Exceptions
To be clear, there are some foreign teachers in Korea who most certainly should use this title. I've met maybe 10 of them during my decade here. They're the ones that have a PhD, publish regularly, and are teaching something in a content area. As for everyone else? Well, not so muchee, as they say in Korea.
Think about it:
When was the last time you did any of the following:
1.Got a PhD
2. Published a paper in a peer-reviewed academic journal
3.Attended a conference other than Kotesol. Or, better yet, presented your original research at one.
4.Supervised a student doing a thesis.
5.Served as a student advisor in an official, academic oriented capacity.
6.Taught something where the ultimate focus wasn't on English.
7.Had a job at a university, minus the 1-2 year contract. Or, got a promotion at work to anything other than head of the foreign teachers.
8.Attended a graduation ceremony.
9.Attended an MT (membership training/orientation).
10.Had your renewal based on points for things such as attending said MT and graduation ceremony.
11.Attended a department meeting with people other than your fellow waygooks and your boss.
12.Had a TA assigned to you.
13.Had a base salary of more than 3 million Won.
14.Got a Chuseok or Lunar New Year bonus of more than a loaf cake from Paris Baguette.
15.Got invited to a teacher's day ceremony as anything more than an afterthought.
Let's talk about Language
Sure, the students may call you professor. This word is meaningless and they most certainly don't think of you as a "Gyo-su-nim"  in the way that they do their Korean profs.
Your contract also most certainly does not say this. At best, you're an instructor or lecturer but I'd even argue that lecturer is a bit too strong. When you "lecture," it implies that you have an advanced level knowledge of something. While I most certainly do have advanced level knowledge of the language I've been speaking since I was basically out of the cradle, I definitely do not have an advanced level knowledge of English grammar that someone with a PhD in it would have.
What do I say when people ask me what I do? I tell them I teach English at a university. "Oh, just an English teacher," Koreans say. Yes, that's right. I am an English teacher who happens to work at a university. I do basically the same thing as a foreign teacher in a public school or hagwon, just with university students.
But, to each their own.
What Do You Think?
Would you consider yourself a professor when teaching English at a Korean university? Why or why not? Leave a comment below and let us know what you think.